WHEN:
Fri
Aug 16
|
5:00 pm - 9:00 pm
WHERE: 2510 Durant Ave
---
Our Friday Night Magic: The Gathering events are open to all ages and skill levels. Bring your deck(s) and meet up with other players who are looking for a fun night of casual magic.
This is a great event for new players who want to learn to play, ask questions, and get to know the Magic community. For our more veteran players, this is a great opportunity to share your passion for Magic, trade cards and play your favorite formats!
You are welcome to bring any deck, or decks you like, from the standard 60 card to a 100 card Commander deck, or maybe Pauper is more your style!
FNM requires a 5for5 event deposit: $5 entry fee, which is returned to you as $5 in store credit good toward any product purchase.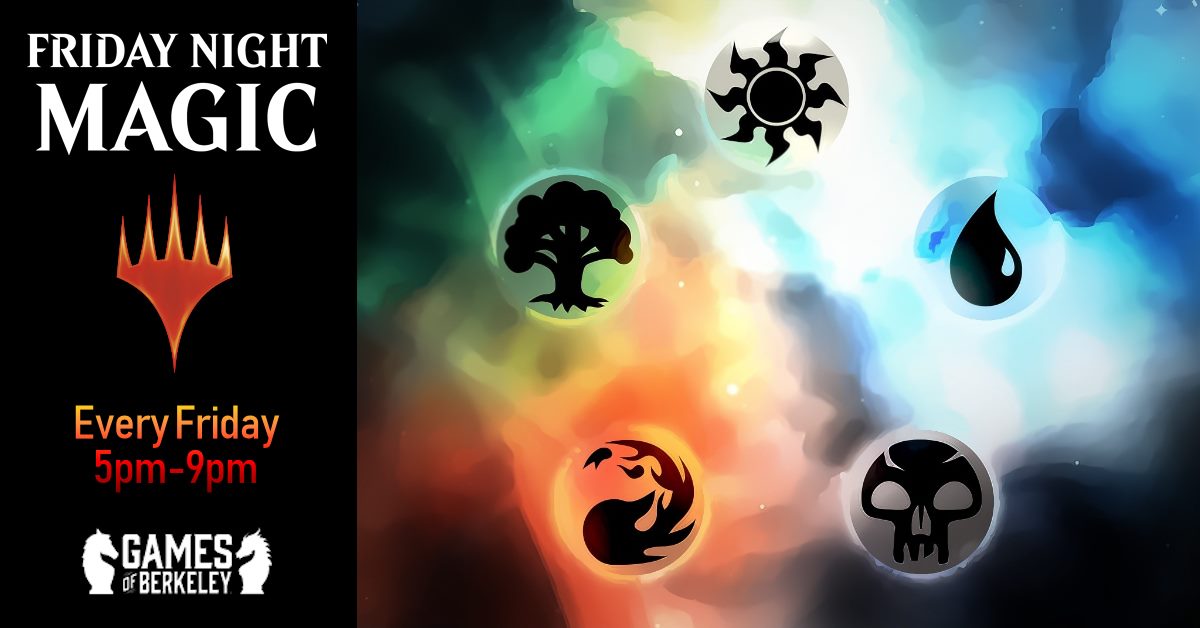 Map Unavailable