WHEN:
Sat
Oct 12
-
Sun
Oct 13
|
11:00 am - 9:00 pm
WHERE: 2510 Durant Ave
---
Make the jump to hyperspace!
If you don't qualify through the System Open Series, there's another way you can get to the World Championship—by making the jump to hyperspace!
The Hyperspace Trials are the broadest level of X-Wing competition that lead to the game's World Championship. Large events held at qualified retailers, these Hyperspace Trials allow you to meet and compete with players from throughout your region, and—with an invitation to the World Championship on the line—you'll enjoy a level of competition that's a step up from the tournaments supported by the game's Seasonal Kits and Premium Seasonal Kits.
Please note this Tournament will be large enough that it will be on Saturday the 12 and Sunday the 13th or October.
Preregister today for $25 or $30 on the day of the event. Preregistering for this event will guarantee you a spot in the tournament. Seats are limited.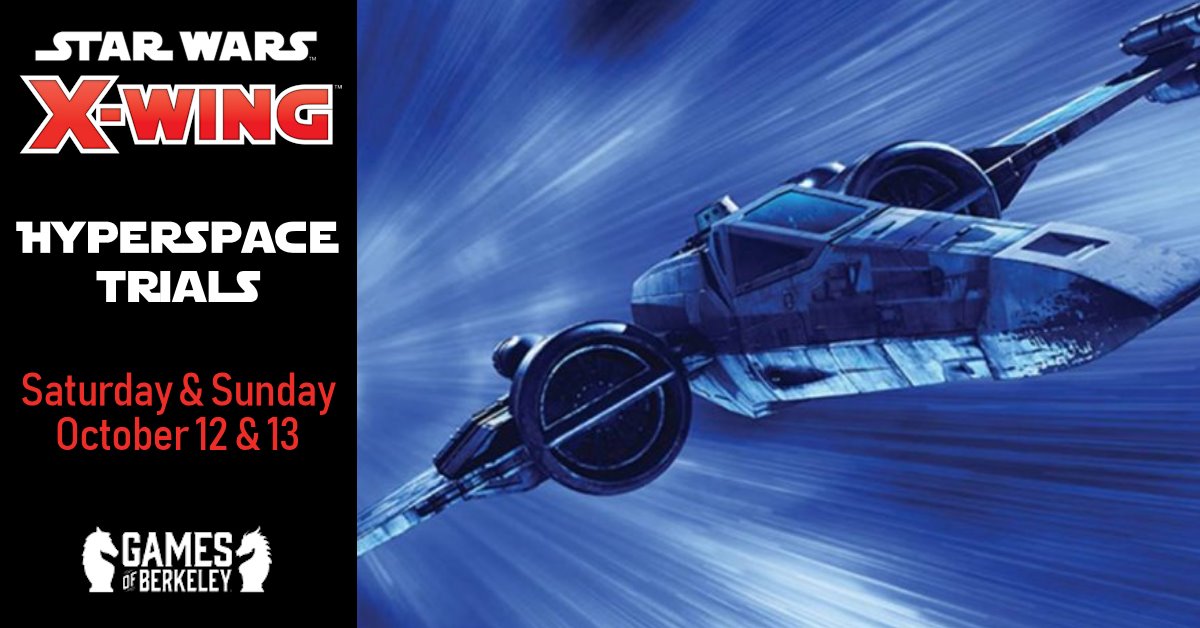 Map Unavailable