WHEN:
Mon
Aug 19
|
6:00 pm - 9:00 pm
WHERE: 2510 Durant Ave
---
Ongoing Call of Cthulhu 7E horror roleplaying campaign. As of 2/25/19 there are three open player spots. Please contact gamemaster Ian for full information about this event: grendeltodd@gmail.com
Entry fee is $5 per player. Each player receives $5 back in GoB Bucks, good toward any purchase.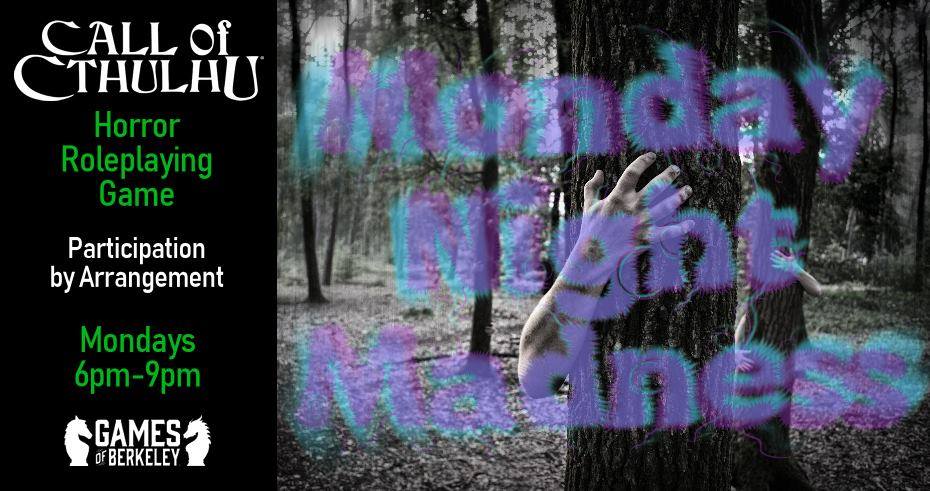 Map Unavailable