WHEN:
Sun
Sep 08
|
10:00 am - 1:00 pm
WHERE: 2510 Durant Ave
---
Do you like Pokemon? Of course you do! Open to all ages, Pokemon League is a great way to meet new friends, hone your skills in friendly competition, and trade cards with your fellow trainers.
Tournaments and Prereleases are sanctioned by Pokemon, and hosted by Professor Alex or Assistant Professor Ben.
SUNDAYS!
CASUAL LEAGUE PLAY: 1ST, 2ND & 4TH SUNDAY OF EACH MONTH, 10AM – 1PM
Bring your decks and $5 event deposit, and challenge a fellow trainer!
SEALED TOURNAMENT: 3RD SUNDAY OF EACH MONTH, 11AM – 3PM. SIGN-UPS 10AM TILL 11AM.
The Sealed Tournament is a three-round, non-elimination "Swiss format" tournament (in which all participants play in each round regardless of wins or losses). The entry fee is $15. Each participant receives 4 booster packs from the current set, with which they build a 30-card deck to use in the tournament. All cards in their deck must come from either those 4 boosters, or a selection of store-provided basic energy. Participants are not required to bring any cards of their own. Prizes are 1 current booster pack for each match won, and participants may also keep all cards from their entry boosters.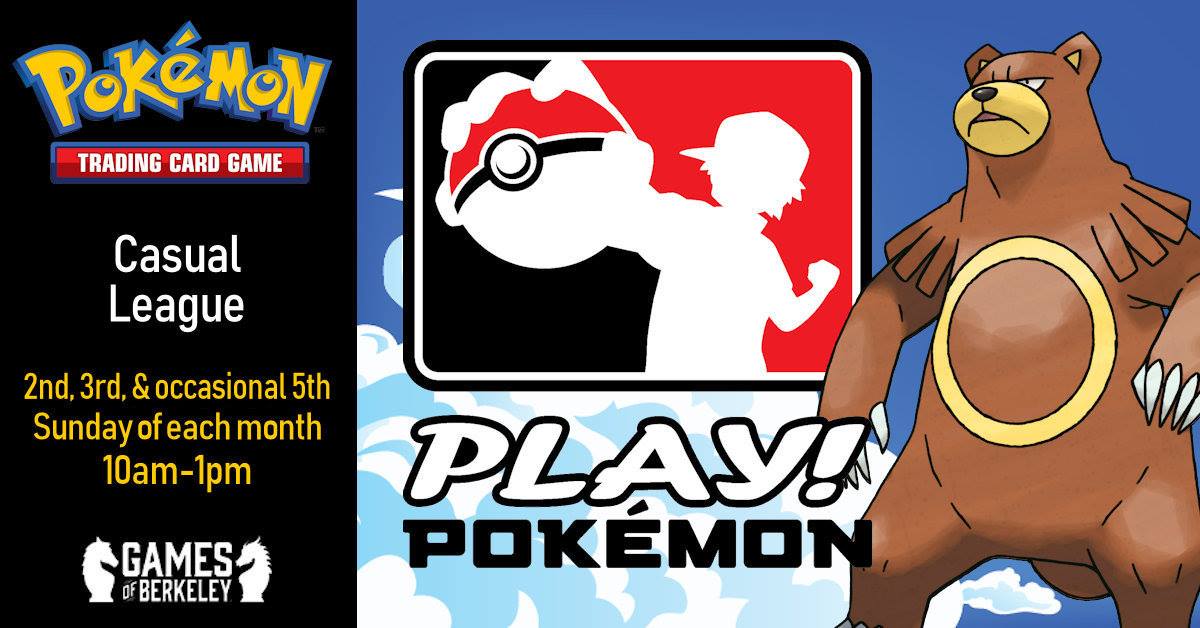 Map Unavailable