WHEN:
Thu
Oct 31
|
5:00 pm - 9:00 pm
WHERE: 2510 Durant Ave
---
We host free, casual board & card game play every Thursday evening. You're invited to play any of the 300+ games in our library with friends, family, or even complete strangers! It's a great time to check out a game you've always been curious about, try a game first that you've been thinking about buying, or meet students or other residents of our neighborhood.
Experienced or aspiring designers are also encouraged to bring their own games, no matter the stage of development. The first Thursday of each month is our nominal "Designer's Night", but you're more than welcome to come any Thursday and ask attendees if they'd like to playtest your creations!
Many members of the SF Bay Area X-Wing community drop by on Thursdays as well, and are always happy to introduce this miniatures game to interested patrons.
This is a free event, and as such specific tables or rooms may not be reserved ahead of time. In the spirit of community, we also ask that if the game you've chosen has room for more players, you'll invite others to join you.
—
A very small example of the types of games available in our library:
Catan
Dead of Winter: Crossroads
Agricola
Power Grid
Mysterium
Tokaido
Ticket to Ride
Grimm Forest
Photosynthesis
Azul
Codenames
Cards Against Humanity
Bear vs Babies
Betrayal at the House on the Hill
and many MANY more!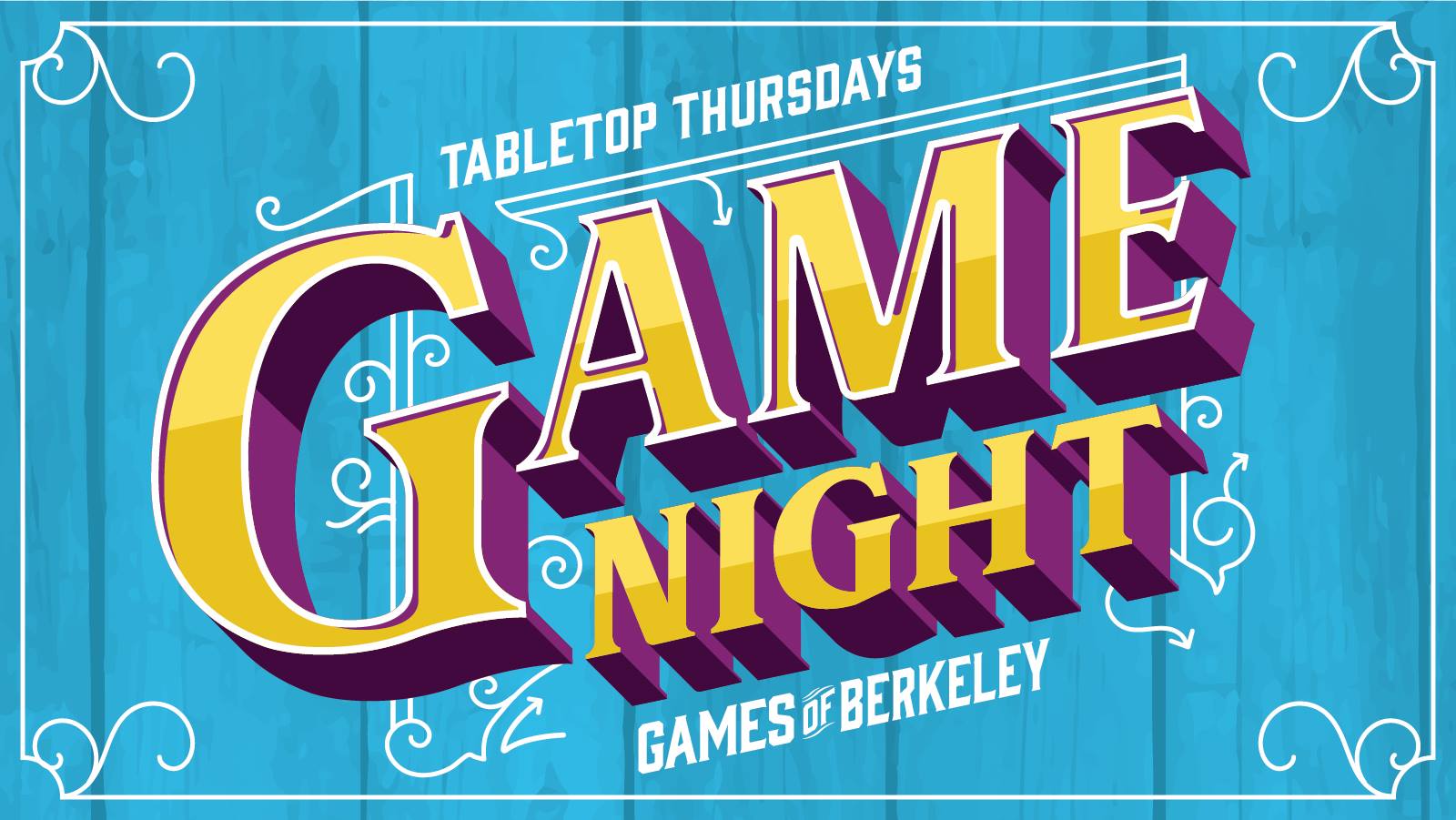 Map Unavailable