WHEN:
Sat
Aug 24
|
1:00 pm - 4:00 pm
WHERE: 2510 Durant Ave
---
Come duel other Yu-Gi-Oh! players in this hugely popular card game, where players use a combination of monsters, traps and spells to battle their opponents. Games of Berkeley's new non-tournament, casual play events are a great all-ages opportunity for skill-building and fun! This is "Goat Format" with no adherence to ban lists, and you are welcome to trade or barter unsealed cards with other players* during the event if you wish.
THIS EVENT IS SUBJECT TO THE 5FOR5 DEPOSIT
* Please note that money transactions between customers is prohibited on GoB premises. Thanks for your cooperation and understanding.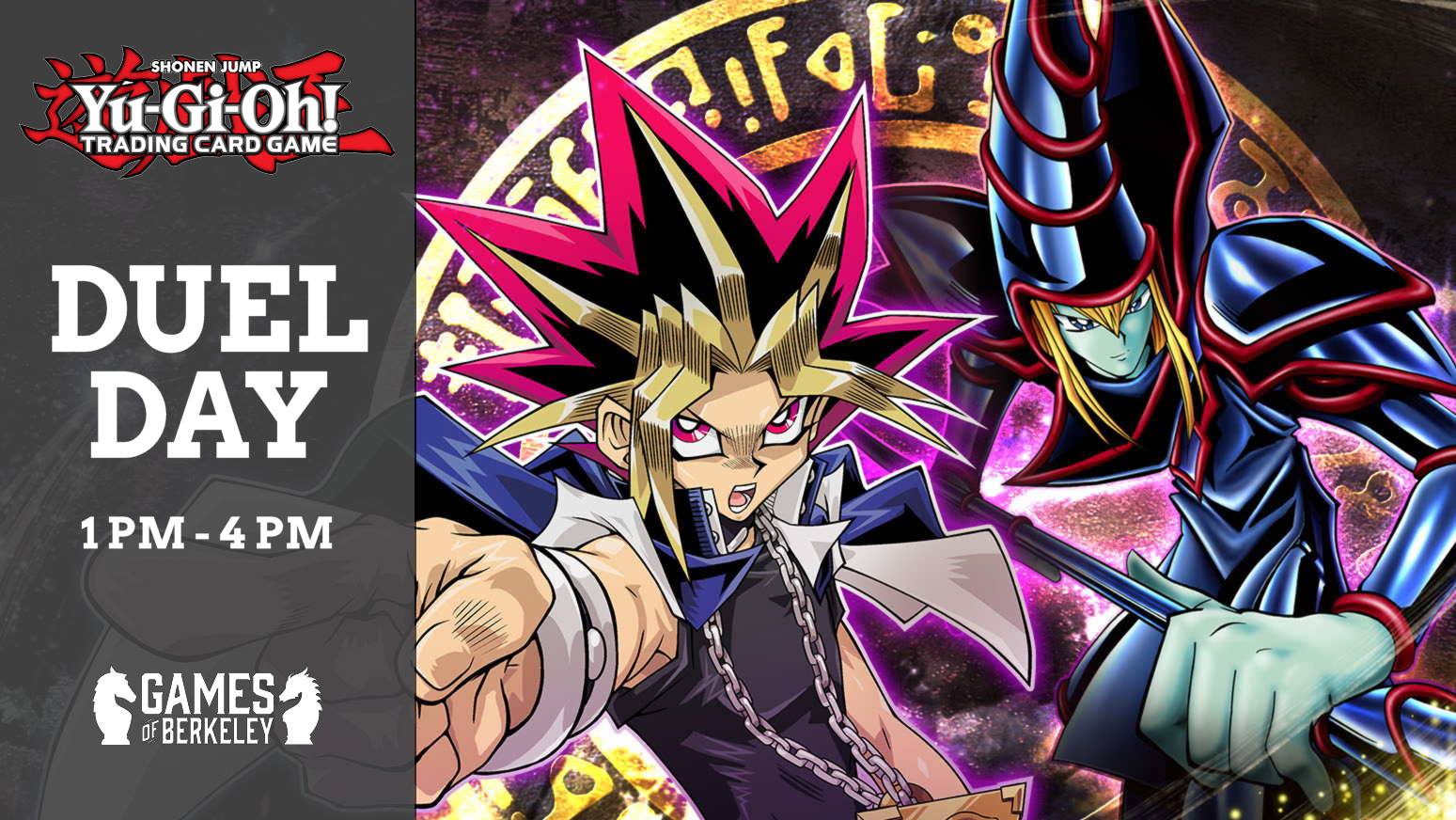 Map Unavailable